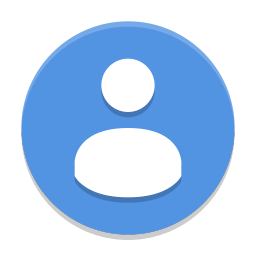 Maire Daly CEO
The Crann Support Group (8 centres Meath)
The Crann Support Group is a dynamic company dedicated to the provision of quality, affordable, inclusive childcare across County Meath. As a company providing a wide range of management support and consultancy services to fifteen childcare outlets in this region, they support Early Childhood Care and Education to almost one thousand children and 720 families on a daily basis. The Crann Support Group places a strong emphasis on communication with parents and recognizes that parents are the primary care and educators of their children. Childcare facilities managed by the Crann Support Group have traditionally communicated to parents verbally and through the use a picture illustrated diaries and in addition to the large volume of paperwork determined by the Statutory Preschool Regulations. In late 2012, the Board of the Crann Support Group identified the need to explore a more efficient and effective way of communicating with parents. Research was carried out in Canada, the U.K. and Ireland. The findings illustrated that communication, in general, has progressed to a digital format and the main benefit of this being that parents receive communication regarding their children in real time. The Crann Support Group considered many different digital products on the market, both at home and abroad. The product that could most obviously meet the needs of the childcare facility and parents alike was the Child Paths App. This decision was an outcome of a consultation process, which involved Childcare Professionals and Parents. We have found the team at Child Paths to be extremely professional and helpful with all of our queries and would not hesitate in lending our name to support their product.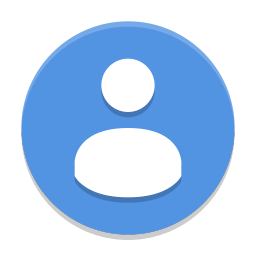 Karen Clince
Owner, Tiger Childcare (13 centres Dublin and Meath)
We have been working with Ciaran and the Child Paths team for over a year now. We have found every part of the process seamless and easy. From the training of staff to the roll out to parents, Ciaran and his team have been more than willing to help. We have found the application has improved our childcare environment and interactions. The staff has more time with the children in their care with the use of tablets instead of paperwork. Parents are updated daily on their child's day improving the link between our services, and home life. Practitioners also learn more about each child with the parent's ability to add to their child's file when at home. As childcare practitioners, we understand that supporting families and open communication and interaction leads to better outcomes for children. We now see Child Paths as an integral part of achieving these close relationships with parents. We would not be without it.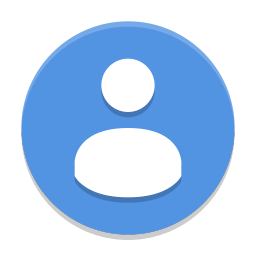 Soirse Doheny
Owner, Happy Phases, Dublin
We started using Child Paths mid-January. We originally decided to give ourselves a few weeks to practise and work through any hiccups we may have encountered. Well, to say we had any hiccups is an overstatement – we had none! The tablets are so easy to use – so easy in fact, that we went live just two weeks after we received them. Within days, most of our parents had signed up to the app, and they LOVE it so much, so the majority of our parents have opted in for the yearly subscription. Daily we receive feedback from parents with regards to what they read or the photo that was uploaded on the app. I've heard statements such as "it uplifts my day". "I don't feel I'm missing out on so much". "It helps me to know how long he slept or how much he ate" and the most frequent statement is "We didn't realise how much my little one did all day long", etc… From our point of view, the tablets are very easy and quick to use. Everything we used to record using paper is now done on the tablet. All the cost with regards to printing forms, photos, ink supply, etc. have been cut tremendously. I am not the most techy-minded of persons and always call on the hubby to help, so it's an absolute total positive when I say the managers dashboard is simple to use. The templates are so easy to edit so information about any setting can be changed and updated to what that setting offers. I can print off reports and see where more or less record keeping needs to be carried out or not. How do I find Child Paths – in one word – fantastic; in two words – efficiently economic; and in three words – I love it!! Thank you Child Paths for coming up with this fab software and looking forward to seeing more new features coming our way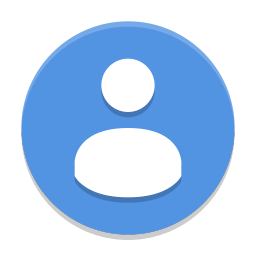 Sarah McKenna
Manager, Liag Na N'Og
We started to implement the Child Paths app into our sessional preschool over a year ago. Initially, we were concerned about the extra work involved, and it seemed to be quite time-consuming but after a short period and as the saying goes "practice makes perfect", it soon became second nature. According to the children, as we all know they do nothing all day at preschool!. The app provides the opportunity for communication between the preschool and home detailing the extensive learning that takes place throughout the session. The observation tool will be an invaluable method to outline to the parents their child's development and how the centre is implementing activities in compliance with Aistear and Siolta. The data collected will also provide a compelling source of information for inspection purposes. My advice would be to embrace the app, be patient and then reap the rewards.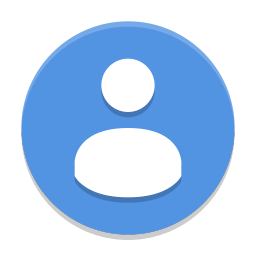 Elaine Birmingham
Owner - Model Farm Road Childcare, (Best Creche Group - 6 centres) Co Cork
The Child Paths application has had a significant impact on our service. Our reliance on paper documentation, e.g. attendance sheets, daily records, sleep charts, food records and child observation records, has decreased dramatically. We no longer need to store large quantities of documents, now we store this information electronically. Use of the Child Paths app enables Early Years Practitioners to instantly upload photographs, allowing the parent/guardian a special moment where they feel truly present in their child's life, despite being miles apart. According to many of our parents, the app makes them feel more included in their child's day, more informed and more confident about their child's care. From the perspective of our service, I feel there is more transparency regarding what we do. With increasing demands on childcare providers today, we need to use every tool available to help us to deliver high quality Early Years Care and Education. In our role as Early Years Practitioners, we have a duty to "provide enjoyable and challenging learning experiences, so that all children can grow and develop as competent and confident learners" (Aistear). We need to continually demonstrate and record this. We are responsible to provide for the physical, intellectual, emotional and social needs of every child in our care. We develop curricula, we create interesting learning environments, we provide nutritious meals, we observe and record children's individual learning journeys. "Early childhood marks the beginning of children's lifelong learning journeys" (NCCA, 2009) and the Child Paths app allows us, the EYPs, to document this special and unique period of human development. We have an obligation to work in partnership with parents/guardians, to ensure the best possible outcomes, and we do this through sharing information. In my opinion, there is no better way to do this than though the Child Paths app.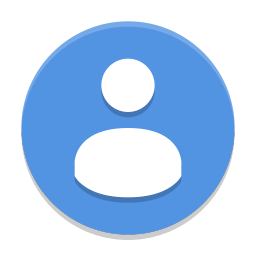 Gillian Kojoy-Kendellen
Owner/Manager - First Steps Creche & Montessori Marino, Dublin 3
If you are a Creche owner or manager I'm sure like me, you get many phone calls from Sales Reps. I usually cut them short and ask them to call back at a less busy time. The morning Ciaran called the Creche – was no different. He asked if he could meet for a chat about their new Child Paths App, and even though I tried to put him off his persistence won me over. The morning Ciaran arrived I was very much still of the thinking 'I'll give him 10 minutes' – so as not to be rude!! I had no intention of signing up; it was only when Ciaran told me of how he came up with the idea of the App that I really started paying attention. Ciaran is different to any other sales person in his field – difference being he totally 'gets' where the parents (my customers) are coming from and now to a degree the Creche staff also. Here at First Steps our philosophy has always been Children first – paperwork second. The idea of taking on a new system with a tablet in every room seemed way beyond our capabilities. However, I was intrigued as to how it all worked and how it would enhance the performance of our Creche. The fact that it is another way of linking the child and setting to the parents was a major plus. It's a great selling point from our perspective too. When I tell new Mammies about it who are leaving their precious baby for the first time, their eyes light up with the idea of being able to see what their little bundle is getting up to while they are apart. Now don't get me wrong, the first few weeks was a bit overwhelming. We even nicknamed our tablets 'The tablet of Terror'. But a bit like a new phone, in time it all becomes second nature. Observations are sent by the touch of a button and parents who are rushing in at collection time love not being bombarded with sheets of paper. One concern was if the App would take away from our handover chats with the parents. In fact, we have found that it enhances it. The kids seem to love it too. They are always asking us to take photos of them to send to Mam/Dad of their achievements through the day. The after sales care is second to none. Robbie was there every step of the way and never tired of our numerous (and probably annoying) queries. I must say the system is very easy to use once you get used to it.. You can't really get it wrong!! Child Paths has certainly brought something new and exciting to First Steps and has connected us even more to the families within our community. In this day and age paper is quickly becoming a thing of the past. I am so glad we took the plunge to move with the times. We can not imagine going back to paper now.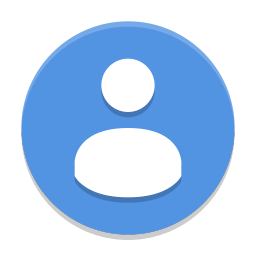 Teresa
Owner - Spraoi Early Learning Centres (3 centres Galway and Clare)
We have introduced Child Paths in 3 of our services and it has improved and simplified our recording keeping. Staff and parents appreciate the ease with which we can share relevant information and updates including pictures and activities. The system saves staff time, allows for clear and concise messages to be passed between relevant people while meeting new requirements for TUSLA and POBAL. It also provides back office with easier access to relevant details. We are happy to recommend this system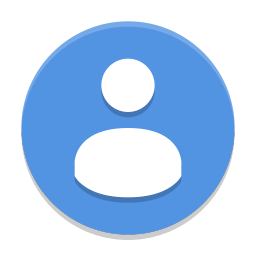 Tracey Hyland
Owner Lullaby's Creche, Fairview, Dublin 3
After fighting against bringing technology into the creche, I finally gave in and decided to move with the times!! Childpaths came highly recommended to me and we have not been disappointed, Childpaths has taken away the bulk of the paperwork we used to complete on a daily basis and it is a great communication tool, our parents love it and the children love looking at photos of their day! I would highly recommend it!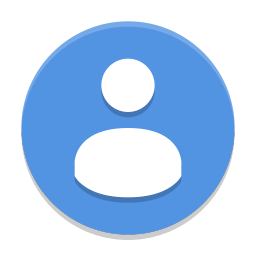 Keira Hanney
Owner, Fairyland Creche, Oranmore, Galway
Child Paths has given our time back to the children, no longer drowning in paperwork! Ciaran & his team have created a Breakthrough Product for the Childcare industry & families. They continue to improve & modernise the software before any new regulations come into effect! Saving owner/managers time & reduced stress. I quite simply can't recommend Child Paths highly enough. Best decision I have made to date with my company. Thank you Child Paths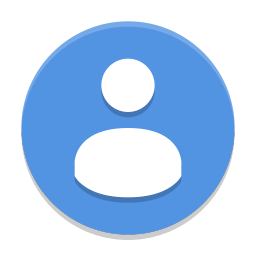 Lisa O'Rouke
Manager, Greenfields Community Childcare, Roscommon
Child Paths is an amazing product and as a service we don't know how we managed without it. Easy to use, great support from the company and parents love it, highly recommend it.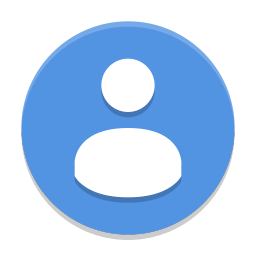 Jenny Lynch
Owner, Ginger Bear Childcare, Clonsilla, Dublin 15
We have used this software since 2016. The main reason we went with Chil Paths was to free up staff from paper work. This worked exactly as promised and more. Ciaran and Robbie are passionate about their work and are always willing and available to support staff and parents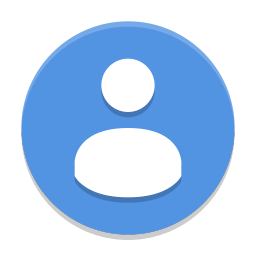 Miriam O'Sullivan
Bright Sparks Montessori, Kenmare, Kerry
Child Paths is a great user friendly app, our parents love it and if we're ever have a technical problem, Ciaran and Robbie have it fixed immediately, nothing is too much trouble.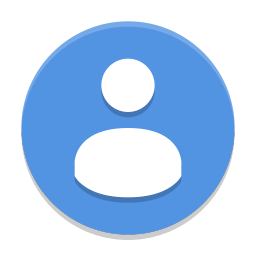 Niamh Mongey
Owner, The Grange Preschool and Early Years Centre, Drogheda, Louth
We have been using Child paths for almost 2 years now & can't fault the app & more so the support from Ciaran & the team. Anytime we have any problems (which are few) they are resolved straight away. The team are open to suggestions for change & or improvement. Would highly recommend Child Paths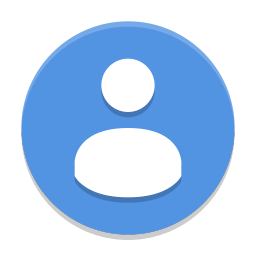 Manager, Cairdeas Childcare,
Cork
We are a community creche and have been using Child Paths for almost two years. We have used Child Paths to enhance our communication with parents and we now have more effective and efficient two way communication with our parents. We use Child Paths to record daily activities, observations, milestones and attendance, all of which is shared with parents. We also benefit, as staff find this a much quicker and easier method of record keeping. Child Paths provide great support and welcome all feedback from us as a provider. We highly recommend Child Paths and while we were apprehensive, at first, about introducing the technology to our staff and parents, we would not go back.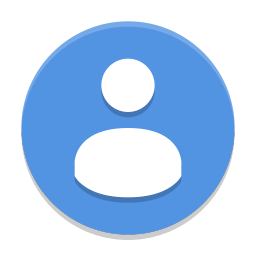 Sharavouge School
Dublin
We have been using the Childpaths App in our Creche for over 6 months now. Our staff have become very familiar with the system and it is saving lots of time over tedious paperwork. The parents are all very positive about it and love receiving updates during the day. Like everything, it took us a few weeks to get familiar with it. We would highly recommend this to Early Years centres.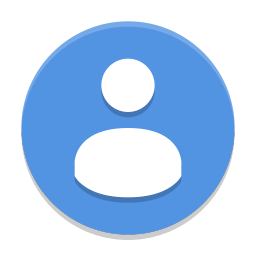 Ciara
Owner Nurture Childcare and Early Learning Centres, (7 centres Cork, Dublin and Ennis)
Love this software! We began working with Ciaran and Robbie in May 2018 and have the app in place in our seven centres. It's a great tool and takes a lot of pain out of the day-to-day paperwork. I love looking at my own child's photos and updates too. Well worth it and well thought out product. Highly recommend it and Ciaran and Robbie are a pleasure to deal with too.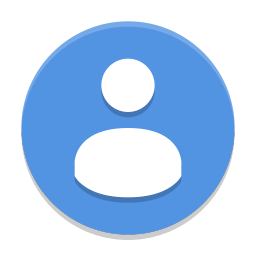 Oliver Sheehan
Owner - Mary Geary's Creche, Cork
As a childcare provider, we want to provide the very best service to our children and staff. We often circulate questionnaires to parents on how we can improve our service. One of the areas where we felt improvement was necessary was communication. With this in mind, we researched about a paperless system and after trialling with some providers, we chose Child Paths and to date, we are delighted with our decision. Parents receive instant updates, and the child's information is stored in a safe place. Child Paths staff are always available to assist us with technical questions that we might have. I have no hesitation in recommending Child Paths as a communication aid and it also free up much valuable time.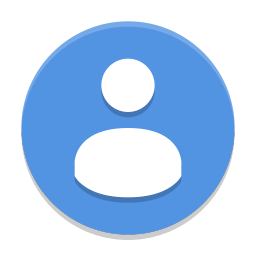 Lisa Byrne
Manager - Tots Creche and Daycare, (Roseberry Hill, Moorefield, Walshestown, Prosperous, Great Southern) County Kildare
Child Paths has allowed us to spend more time with the children and for us, that is the most important factor. It has immensely reduced the level of paperwork and improved communication within the group and our parents. It is a real conversation starter. The support and time given by the team enabled a smooth transition from a mountain of paperwork to a streamlined system. I have nothing but praise for Child Paths as both a Manager and a Parent.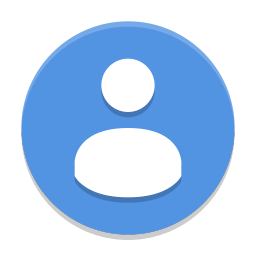 Riona Long
Owner - Ashvale Creche, Wicklow
We started to use Child Paths in Ashvale Creche this past August. Initially it was our intention to use Child Paths within the service for a few weeks before we rolled it out to parents. However within a week we realised what a valuable resource it was and how necessary it was to provide communication with parents using Child Paths. Setting up initially is time consuming but not difficult. Our parents were delighted with the idea of getting photos on a daily basis, so that they could interact with their child's story. For us in Ashvale we have found that hand over in the evening is so much easier as the parents have usually reviewed Child Paths prior to collection. This frees us up to just talk about the important things with parents. Child observations are so much easier for staff to do. The photos are available and the observation can be sent immediately to the parent. This has allowed better communication between staff and parents and has also allowed parents to be more involved in their child's learning. For us as staff, Child Paths is quick and easy to use. Nappy changes, meal times and sleep routines can be uploaded quickly. However that real beauty in Child Paths is the child's story line. Daily themes and topics can be instantly viewed by the parent from their work desk. If a child comes in crying at 8.30 – we as staff know that he settles within 10 mins however the parent is left feeling guilty all day. With Child Paths we can upload a photo of him happily playing at 9am, and everyone is happy. Our internet connection is slow and often non-existent so that is frustrating. However the benefits to us as staff of using Child Paths have made it worthwhile.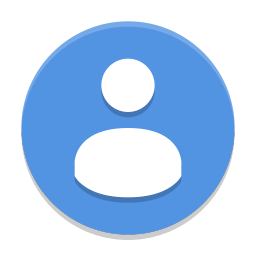 Amanda Dunne
Owner - Bizzy B's Crèche & Afterschool, Glasnevin, Dublin 9
All of our staff found the software extremely easy to use; all the information is there to record at the touch of a button. This has reduced the time spent on notebooks and records, and the children have found it fun to have their pictures, art, and activities recorded on the iPads. They can look at it with their friends or share it with their parents with the direct link communication. Child Paths is a brilliant system, making our life so much easier, by reducing reporting time and in turn allowing so much more time with the children, which is what we are all about!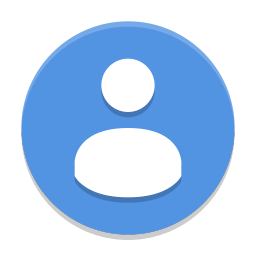 Alexandra Masterson
Mallow College of Further Education, Cork
From a provider of over 25 years, I thought the whole concept from start to finish was just fantastic.. Child Paths is an exciting, progressive and much needed 21st Century Platform solution for all those involved in the Early Years Sector. It not only provides an easy to use App which enables parents to glean an insight into the life of their child in daycare but also helps meet all the legislative, developmental observations and procedural requirements for Childcare providers in an efficient, accurate and exceptionally easy format! Well done, fantastic!"